Trinity Translations Team
has done many kind of stories on its first 150 Releases, but let's see what the next project hold for us!
Thank you for keep visiting us, constant Visitor!
We hope you enjoy your stay, new Visitor!
151) Negimatic 06 by School Brave Hero Club (Gakuen Yuushabu)
Oron || Ex-H
152) I want to become more than just friends! by Gagaken (Mahiruno Kagerou)
MF || SS || E-H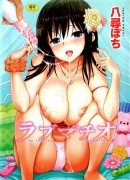 153) Lovematio Ch. 11 & 12 by Yahiro Pochi
MF || SS|| E-H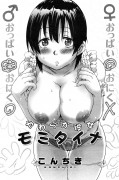 154) I want to squeeze my soft girlfriend! by Konchiki
MF || SS|| E-H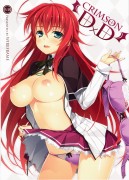 155) Crimson DxD by WIREFRAME (Yuuki Hagure)
MF || SS|| E-H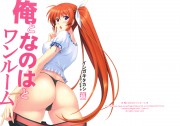 156) Me and Nanoha in a Room by Type-G (Ishigaki Takashi)
SS || E-H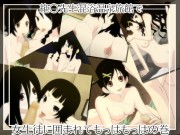 157) Zetsubou-sensei gets surrounded by his female students at a mixed hot spring resort by 4H
SS || DF || Ex-H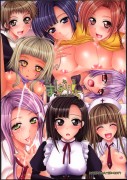 158) Colorful Mahora! 5 by Happy Water!
DF || SS || Ex-H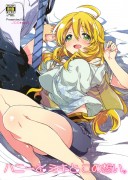 159) Honey and Miki's Feelings by J.O.C e.go!! (Kasuga Souichi)
MF || SS || E-H
160) Resident Cynthia (Shirona Hazard) by Draw Go (Soichi)
SS || E-H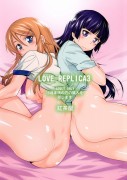 161) Love Replica 3 + Omake by Kouchaya (Ootsuka Kotora)
MF || SS || Ex-H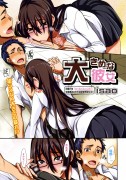 162) My Large Girlfriend Ch. 1 & 2 by isao (Majimeya)
MF || DF || E-H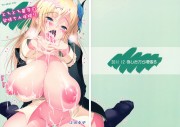 163) Sena's in Heat for Some Fresh-Squeezed Dick by Ashitakara Ganbaru (Yameta Takashi)
MF || E-H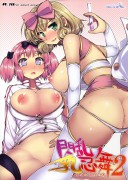 164) Senran Ninja Tits 2 - Hibari VS Haruka by Kotoshiki
MF || SS || E-H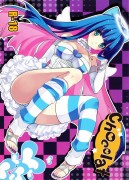 165) Chocolate by Fukunoren (Yukiwo)
MF || DF || E-H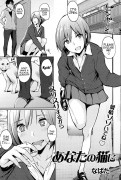 166) Becoming your Cat by Napata
SS || MF || E-H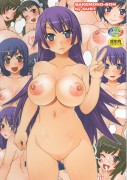 167) Bakemono-Bon by GUST
SS || MF || Ex-H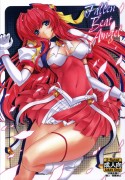 168) Fallen Beat Angel by Neko Saffron (inoino)
SS || MF || E-H
169) Homemonogatari by Ink Complex (bottomline)
MF || E-H
170) Marriage-Tsuji-san (Game Event Edition) by Kero
MF || SS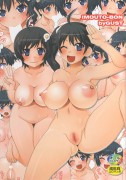 171) Imouto-Bon by GUST
MF || SS || Ex-H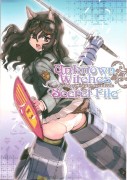 172) Unknown Witches Ch. 06 & 14 by Crayfish (Takanaga Kouhei) & Niho Jiro
MF || SS || E-H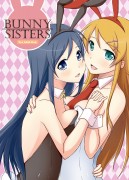 173) Bunny Sisters by ArcS (Sakura Yuu)
MF || SS || Ex-H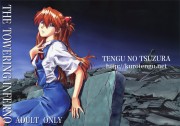 174) The Towering Inferno by Tengu no Tsuzura (Kuro Tengu)
Oron || E-H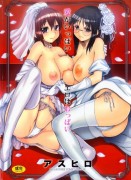 175) Lots of Love, Boobs are for Sex Ch. 1 by Handsome Aniki (Asuhiro)
MF || DF || E-H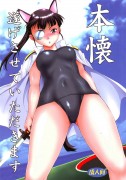 176) I'd like to realise my long-cherished desire by Studio Katsudon (Manabe Jouji)
Oron || E-H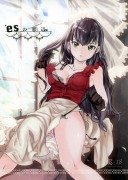 177) es no Madobe by goo-paaa (Ocha)
MF || SS || E-H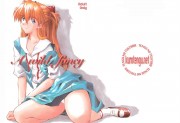 178) A wild Fancy by Tengu no Tsuzura (Kuro Tengu)
Oron || SS || E-H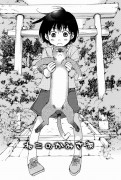 179) The Cat God by Kerorin
MF || SS || E-H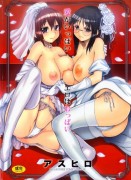 180) Lots of Love, Boobs are for Sex Ch. 2 & 3 by Handsome Aniki (Asuhiro)
MF || DF || E-H
181) Spending the Night With Yukari Yakumo by Number-1
MF || E-H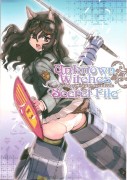 182) Unknown Witches Ch. 07 by Miki Matsuda
MF || SS || E-H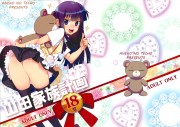 183) Yamada's Family Plan by Aneko no Techo (Koume Keito)
MF || SS || Ex-H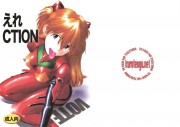 184) Erection by Tengu no Tsuzura (Kuro Tengu)
MF || E-H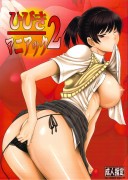 185) Angel's Stroke 64 - Hibiki Maniac 2 by AXZ (Kutani)
DF || SS || E-H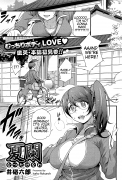 186) Peak of Summer by Finecraft69 (Isako Rokuroh)
MF || SS || E-H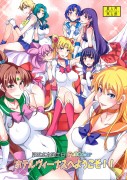 187) Welcome to Venus Hotel! by Majimeya (Isao)
MF || SS || E-H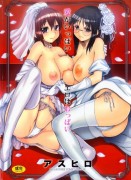 188) Lots of Love, Boobs are for Sex Ch. 4 & 5 by Handsome Aniki (Asuhiro)
MF || SS || E-H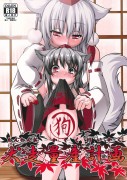 189) Wanwano's Family Planning by Evo.R.B (Takayuki Hiyori)
MF || SS || Ex-H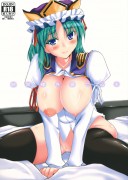 190) Eiki-sama wo Mederu Hon by Kagitsuki (Stiel)
MF || SS || E-H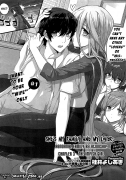 191) She's My Family And My Lover Ch. 2-3 by Katsurai Yoshiaki
SS || E-H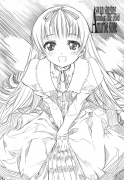 192) A swan singing under the cold marble stone by bizen
MF || SS || Ex-H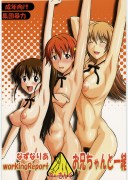 193) Nazunaria Working Report - Together with Onii-chan by Shuudan Bouryoku (Murasaki Syu)
MF || SS || E-H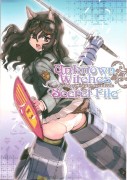 194) Unknown Witches Ch. 01
E-H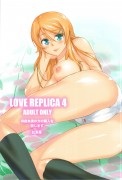 195) Love Replica 4 by Kouchaya (Ootsuka Kotora)
MF || SS || E-H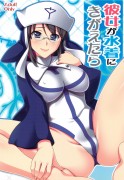 196) If She Changes Into A Swimsuit by Kabayakiya (Unagimaru)
MF || SS || E-H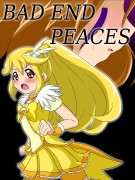 197) Bad End Peaces by Ochigan
MF || SS || Ex-H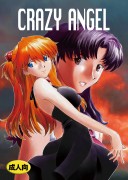 198) Crazy Angel by Tengu no Tsuzura (Kuro Tengu)
MF || E-H
199) Good Dream Feeling by Konohanaku (Konohana)
MF || E-H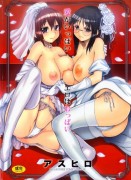 200) Lots of Love, Boobs are for Sex Ch. 6 & 7 by Handsome Aniki (Asuhiro)
DF || SS || E-H