Rangiku gets easily bored in the human world, so she gets some high school boys to entertain herself and Orihime.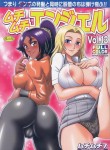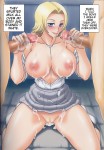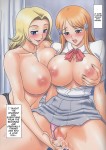 The first half of this doujin features Yoruichi, and you can grab it here.
DOWNLOAD LINKS
Sendspace Link
Zippyshare Link
e-hentai Gallery
-----
Happy holidays to all our visitors! But the year is not over yet, and we've got more Releases waiting!